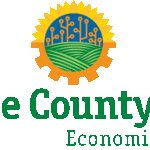 Website Cherokee County Economic Development Corporation
The Cherokee County Economic Development Corporation (CCEDC), a public/private county-wide economic development organization, is seeking an experienced Economic Development Director to lead it into the future. This is a full-time position that works closely with the CCEDC Board of Directors in promoting the business and economic development interests within Cherokee County.
About CCEDC:
CCEDC was established in 2013 with a goal of strengthening relationships between Cherokee County communities and developing the organizational funding, marketing strategy and business retention foundation to be an effective and efficient catalyst to spur net employment and income growth in the county. Since then, the organization has worked to retain and expand existing businesses, improve infrastructure, attract new businesses, foster and support entrepreneurship, market the county, increase tourism, and support organizations advocating similar goals.
Main Job Responsibilities:
Provides overall leadership, management, and direction for the CCEDC
Develops and implements short- and long-term economic development strategies to achieve the organization's goals and objectives including those related to business attraction, business retention & expansion, entrepreneurship, housing, and tourism.
Establishes and maintains strong working relationships with local businesses, city and county officials, chambers of commerce, local economic development entities, state and regional partners, the media, and the general public.
Represents the CCEDC at appropriate civic, cultural, charitable, business and community activities. Serves on boards, commissions, committees and organizations related to areas that are critical to CCEDC's goals and interests.
Prepares, administers, and monitors the organizational budget.
Leads the development and administration of fundraising for general operations and special projects.
Performs other duties as assigned.
Key Competencies:
Able to communicate effectively, both orally and in writing.
Able to formulate and execute strategic & long-range plans.
Able to cultivate and maintain cooperative and effective working relationships.
Able to work independently and as part of a team.
Able to maintain confidentiality.
Able to utilize technology as needed to accomplish job responsibilities.
Education and Experience:
Bachelor's degree required.
Experience in economic development and/or organizational management strongly preferred.
Other Requirements:
Willingness to work outside of normal business hours as needed to accomplish objectives.
Frequent local travel and some regional, state, and national travel.
Must relocate to Cherokee County within 6 months of hire.
Valid driver's license with satisfactory driving record.
Successful completion of pre-employment background check
Compensation:
$50,000 to $65,000/ year depending on qualifications. Health insurance stipend and retirement plan provided.
TO APPLY, PLEASE SUBMIT YOUR RESUME AND A COVER LETTER TO:
Cherokee County Economic Development Corporation
Attn: Director Search
P.O. Box 432
Columbus, KS  66725
Or
Email to info@cherokeecountykansas.com